PAR16 TRACK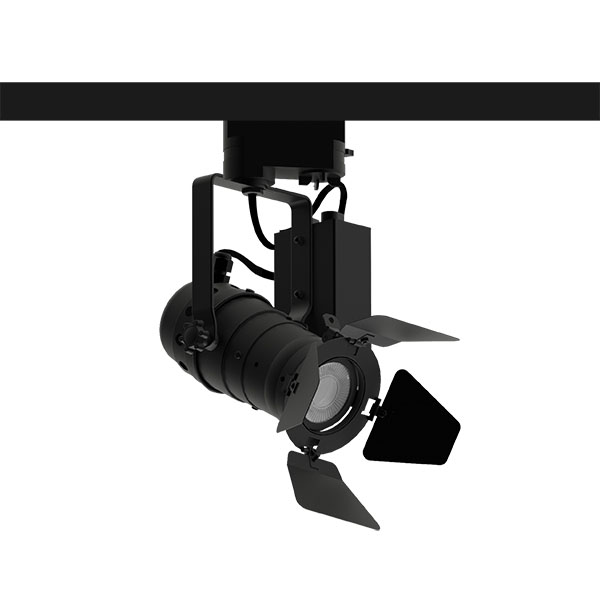 Par16 Track Spotlight
2700K 3000K 4000K
CRI ≥ 90CRI
110 lumen per watt
None Dim,TRIAC, 1-10v, DALI
Beam angle :15º, 24º, 38º, 60º
Add to inquiry
Description
JF PAR16 TRACK lighting fixtures are the smallest fixtures in the Parcan series. These fixtures are designed to deliver high-quality lighting for any commercial space, and are especially suitable for art galleries where highlighting artwork is essential.
Versatile track spot lights for precise lighting. Elevate your space with style and functionality.
Key Features
High CRI LED: Our PAR16 TRACK lighting fixtures use high CRI LED technology to accurately render colors, making them perfect for showcasing artwork and products in their truest form.
Versatile installation: With three different installation options, these fixtures can be easily mounted in a variety of settings to meet your specific needs.
Compact size: Despite their small size, these fixtures pack a punch when it comes to lighting output, making them an efficient and space-saving option for any commercial space.
Durability: Made with high-quality materials, our PAR16 TRACK lighting fixtures are built to last, ensuring you get long-lasting performance.
Energy-efficient: With energy-efficient LED technology, these fixtures not only provide high-quality lighting, but also help you save on energy costs over time.
Specification
| | | |
| --- | --- | --- |
| Structure | Electrical | Optical |
| Track | COB LED | 1320 Lumen |
| Material: aluminum | None Dim,TRIAC, 1-10v, DALI Dimming | 2700K 3000K 4000K |
| Liquid painting | 12W | CRI ≥ 90CRI |
| Height: 147mm | 110 lumen per watt | Color Fidelity Index Rf100 |
| Max tilt angle:135º | Input voltage 110~240 | Color Gamut Score Rg90 |
| Rotation: 360º | | Macadam Ellipses Step <3 |
| LED Module removable | | Beam angle :15º, 24º, 38º, 60º |